Register Now!
Or paste this link in your browser's address bar: http://exerciseworkshops.com
The primary goal of this practical hands-on course is to improve kinesiologists' understanding and clinical skills in order to effectively achieve clients' rehabilitation goals. An alternative exercise model of optimum muscular control and improved biomechanics will be clearly presented.
Course participants will be more confident in recognizing common pitfalls of exercises, including body compensation strategies during various exercises used to rehabilitate familiar conditions.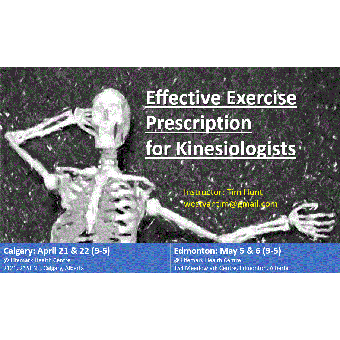 Lifemark Health Centre 2121 29th Street NE Calgary, Alberta