Members have FREE access!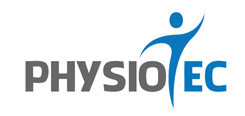 Want to build an exercise program in seconds with beautifully designed instructional videos for your clients?
Included in your AKA Membership, you have FREE access to Physiotec's software to create these programs.  All you have to do is log into their site https://physiotec.ca to get started immediately.
Don't have a log-in yet?  Send an email to:   info@AlbertaKinesiology.ca  and we will connect you with Physiotec.
UPCOMING Courses, Free Online Courses & Promo Items
Check out our EVENT page for upcoming Courses (registered and online learning), such as:
Sept. 7, 2019 - Concussion - Recognition and Return to Work and Sport
SAVE THE DATES

- 2020:  March 28 & 29 and April 4 & 5 - Functional Assessment of the Spine and Extremities (F.A.S.E.) Course - stay tuned for more details...
Click here for MORE COURSES...
OTHER COURSES:
FREE Online Learning Courses -  www.expandcourses.com - Enhance you  knowledge of chronic lung disease and enable  fitness professionals to work with individuals with COPD in the community (at home or in a gym environment). 
Oct.  17-20, 2019 - 13th Annual Pain Society of Alberta Conference, Lake Louise - http://www.painab.ca
PROMOTIONAL ITEMS OF INTEREST FROM C.K.A. --for a limited time only:
Human Kinetics - Books: 
Dumbbell Training:  Click Here
The Modern Art & Science of Mobility:  Click Here -

JULY Discount Code:  B104 

Methods of Group Exercise Instruction:  

 

Click Here