Members have FREE access!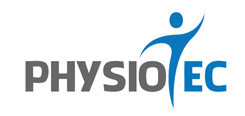 Want to build an exercise program in seconds with beautifully designed instructional videos for your clients?
Included in your AKA Membership, you have FREE access to Physiotec's software to create these programs.  All you have to do is log into their site https://physiotec.ca to get started immediately.
FREE Monthly Program!  Desk Stretches for Office Workers -

coming soon
Don't have a log-in yet?  Send an email to:   info@AlbertaKinesiology.ca  and we will connect you with Physiotec.
UPCOMING Courses, Free Online Courses & Promo Items
Check out our  EVENT page for upcoming Courses (registered and online learning), such as:
Nov. 14-17 - 3rd Annual McGill Method Conference - Click Here

Nov. 14 & 15 - Level 1 - Foundation: For the pain-free back
Nov. 16 - Level 2 - Assessment: Converging on a precise diagnosis
Nov. 17 - Level 3 - High Performance Training: Reducing pain and enhancing performance

 

** All levels are HALF FULL! 
Nov. 23 & 24 - Motivational Interviewing Certification Course - Level 1
SAVE THE DATES

- 2020:  March 28 & 29 and April 4 & 5 - Functional Assessment of the Spine and Extremities (F.A.S.E.) Course - stay tuned for more details...
Click here for MORE COURSES...
OTHER COURSES:
FREE Online Learning Courses -  www.expandcourses.com - Enhance you  knowledge of chronic lung disease and enable  fitness professionals to work with individuals with C.O.P.D. in the community (at home or in a gym environment). 
Oct.  17-20, 2019 - 13th Annual Pain Society of Alberta Conference, Lake Louise - http://www.painab.ca
PROMOTIONAL ITEMS OF INTEREST FROM C.K.A. --for a limited time only:
Human Kinetics - Books: 
Plant-Based Sports Nutrition - Click Here - 

Use code B099 to receive 40% off the regular price.

 
Team Building Through Physical Challenges  - Click Here 
SPECIAL OFFER FOR MEMBERS ONLY!

ErgoMania has come up with 3 different incentives to choose from to get you excited about building deeper connections with us.  
Check out the details on the Communication page - CLICK HERE