Click below to register!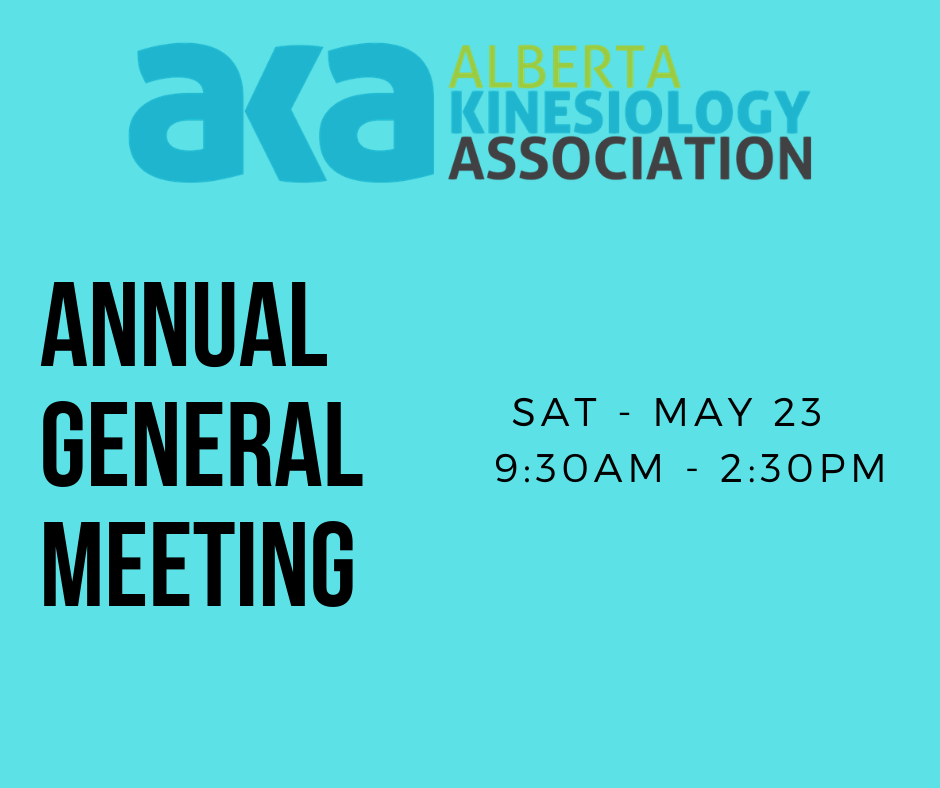 NEW PARTNERSHIP - HEXFIT
It is with enthusiasm that we announce our partnership with Hexfit who has developed the only modern exercises prescription program for kinesiologists! Features include: Sign consent form online - Your own logo - Get feedback from clients on exercises - Mobile app - Physical tests online Through this collaboration, AKA & Hexfit collaborate to develop a custom AKA Edition that allow client tracking. Learn more on your personal benefits.

Current News
1) 2020 AGM, May 23, 2020 - Register Here
2) COVID-19 Update May 2, 2020 - Click Here
COVID-19 Screening Tool - Click Here
Need masks? Email your inquiry by May 30, 2020 to: info@albertakinesiolgy.ca
3) Telepractice Discounts and Resources
4)  Functional Assessment of the Spine and Extremities (FASE) - RESCHEDULED for Fall 2020
To be wait-listed for this course, please email: Info@albertakinesiology.ca
5) New Positions Available within the AKA - See our JOB BOARD:  Click Here
For short-term volunteer positions, please email: info@albertakinesiology.ca
ARTICLES:
- Compare Hexfit Vs Physiotec:  Read More...
 - Dissociate CKA from CSEP: Read more...