JOIN THE AKA -- NEW OPPORTUNITIES !
New Positions Available within the AKA
Treasurer

Education VP - Alberta North

Regulation Subcommittee Member
     -- See our JOB BOARD:  CLICK HERE
UPCOMING Courses, Free Online Courses & Promo Items
MARK YOUR CALENDAR FOR THE AGM:
Saturday, March 14  
Edmonton location
Calgary location
Online access
March 28-29 and April 4-5 - Functional Assessment of the Spine and Extremities (FASE) -  Click Here
FEBRUARY Featured Book of the Month:  Essentials of Youth Fitness - Use code B176 to receive 40% off regular price.  Offer expires 2/29/2020 - click here
---
Members have FREE access!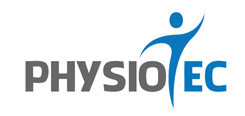 Want to build an exercise program in seconds with beautifully designed instructional videos for your clients?
Included in your AKA Membership, you have FREE access to Physiotec's software to create these programs.  All you have to do is log into their site https://physiotec.ca to get started immediately.
Don't have a log-in yet?  Send an email to:   info@AlbertaKinesiology.ca  and we will connect you with Physiotec.
---
FROM THE CKA:HOW TO DISSOCIATE CKA & KINESIOLOGY FROM CSEP & EXERCISE PHYSIOLOGY?
The Canadian Kinesiology Alliance (CKA) and the Provincial Kinesiology Associations (PKAs) understand how confusing it may be to try to dissociate the difference between many organizations and their services, such as the Canadian Society for Exercise Physiology (CSEP) and any other certifications. This document attempts to clarify them as for their status, their scope of practice and their services i.e. insurance, continuing education seminars, etc.
Here are brief answers to frequent questions:
Are the CKA and CSEP doing the same in terms of organizations?
Do I have to maintain my certification with CSEP? Do I have to pay double contribution: membership fees, insurance fees, etc.?
What is the difference in scope of practice? Why does CSEP not cover the entire scope of Kinesiology?
What is the difference in Professional Liability Insurance (PLI)? Does CKA/PKA insurance fully cover me?
Will my professional judgment as a CEP be lost if I do not renew my certification?
What are the benefits to becoming member of PKA/CKA? What other services give me the CKA/PKA?
SPECIAL OFFER FOR MEMBERS ONLY!

ErgoMania has come up with 3 different incentives to choose from to get you excited about building deeper connections with us.  
Check out the details on the Communication page CLICK HERE