CURRENT NEWS
1) COVID-19 Update - March 26, 2020
2) Please vote! An email was sent to all members with a link to our survey.
AGM Documents are still available on our Communications Page
If you would like more information, please email info@albertakinesiology.ca
3) New Positions Available within the AKA - See our JOB BOARD:  Click Here
For short-term volunteer positions, please email: info@albertakinesiology.ca
4) How to Dissociate CKA & Kinesiology from CSEP and Exercise Physiology: Read more... 
UPCOMING Courses, Perks & Promo Items
1) 25% off Human Kinetics continuing education courses, ebooks and videos on demand - Click Here
2) NEW Exclusive discounts available through the CKA Boutique for all CKA and AKA members - Click Here
3) Free Online Concussion Course (U of C)- Running April 6 to May 25 - Click Here
4) Functional Assessment of the Spine and Extremities (FASE) - RESCHEDULED for Fall 2020
To be waitlisted for this course, please email: Info@albertakinesiology.ca
5) MARCH Featured Book of the Month:  Prescriptive Stretching - Use code B177 to receive 40% off regular price.  Offer expires 3/31/2020 - Click Here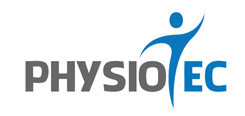 6) Members have FREE access to Physiotec! Build an exercise program in seconds with beautifully designed instructional videos for your clients.
Don't have a log-in yet?  Send an email to:   info@AlbertaKinesiology.ca
FREE Monthly Program!  FOAM ROLLING - Click Here
---